2020 COURSE: Technical excellence in structures, robotics and automation for storage installations.
TECHNICAL INNOVATION AS AN ADDED VALUE
Nowadays, for most companies logistics is considered one of the most important strategic areas. The globalisation of the economy, the growth of the service economy, increased costs and new business models, such as those involved in e-commerce, are some of the factors that position warehouse management at the forefront when it comes to creating added value, forcing companies to redesign their warehouses, to streamline them and make them more competitive.
In this regard, designing and developing storage systems has become one of the most innovative areas in the business sector, since it is one of the driving forces for change, impacting important variables such as the final product price, increases in productivity, reductions in operating costs, and customer service.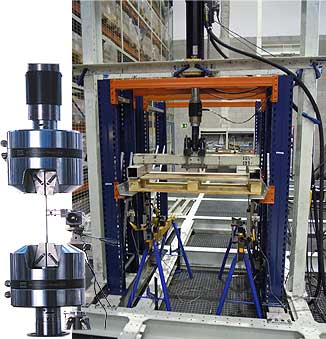 Research and Development Center
TALENT AS AN ADDED VALUE
As a company whose leadership is based on technological innovation, the recruitment of talented individuals in the robotics and engineering departments is of fundamental importance for Mecalux, for the continual improvement of its products.
The Catedra Mecalux has been created with the intention of training future professionals, providing them with the necessary tools to help respond to the challenges faced within the sector.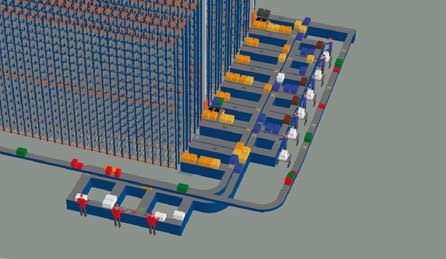 3D simulation of a warehouse
CLASSROOM OBJECTIVES
Faced with a constantly changing environment, which requires solutions that are ever faster, safer, more efficient, more innovative and more environmentally friendly, the Catedra Mecalux is dedicated to establishing a designated space for research and training within the UPC, to teach future professionals to an excellent standard, and boost their skills within the logistics sector.
The Catedra Mecalux UPC also aims to provide students with an awareness of the most relevant aspects of the logistics industry, and pave their way to a host of unexplored opportunities, whereby furthering their professional development.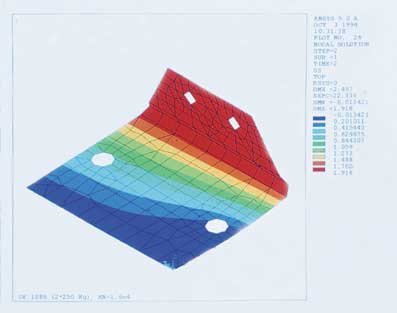 Calculation program for structures and forces
WHO SHOULD ATTEND?
The Catedra Mecalux is open to all Master's students at the UPC, especially to those who are studying Industrial Engineering, Industrial Technology Engineering, Automatic Control and Robotics, Electrical Engineering, Mechanical Engineering or Informatics Engineering.
The students will acquire the necessary knowledge to work professionally in the field of applied R&D&I for the automation, robotics and mechanics of storage systems, as well as learning the skills they need to begin their careers in the logistics sector and warehouse management.
Workers on site observing the rise of a stacker crane
CONTENTS
Three independent modules are taught at the Aula Mecalux UPC:
WAREHOUSE AUTOMATION
Introduction to logistics. Analysis of automated solutions. Hardware architecture. Instruments and communication. Regulating systems. Control systems. Field bus. Displays. Safety systems. Control hardware.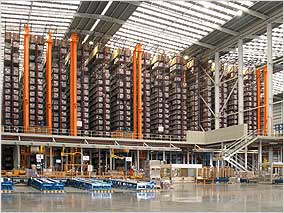 ROBOTICS FOR STORAGE
Introduction to logistics. Analysis of automated solutions. Light duty robotics and conveyors. Heavy duty robotics and conveyors. Technical product datasheets. Mechanical safety elements.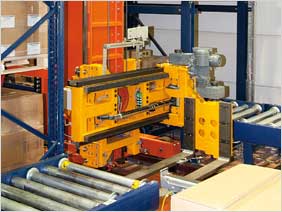 STORAGE STRUCTURES
Introduction to storage. Main storage systems. Specific European standards. Safety in the warehouse. Structural models for conventional pallet racking and clad-rack warehouses. Seismic analysis.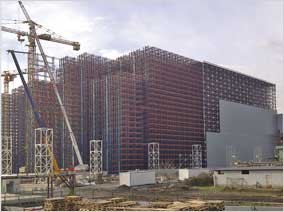 2020 teaching period:
From 23rd March to 30th May
Timetable:
2 days a week, from 12:00 to 14:00 pm, or from 15:00 to 17:00 pm (to be specified at the time of registering)
Duration:
30 hours
No. places:
maximum of 15 students per module
WHAT DO WE OFFER?
1
SCHOLARSHIP PROGRAMME
The Catedra Mecalux offers scholarships to cover the cost of the course for students who meet the entry requirements.
2
EXPERT TEACHING STAFF
The faculty is staffed by a team of practicing professionals, offering knowledge and experience of the workplace.
3
CAREER PROSPECTS
Students will have the chance to begin their professional careers at Mecalux, and continue their development within the logistics sector. For students on the Erasmus Programme, there is an option to complete the placement in the company's overseas offices.
4
VISITS
There is a programme to organise visits to the Mecalux showroom and to relevant client installations.
5
STRATEGIC FOCUS
The course is designed following a professional, hands-on approach, intended to prepare the student for work within an industrial setting.
6
TECHNOLOGICAL RESOURCES
The Catedra Mecalux is equipped with all the technological and IT resources necessary to teach the classes.
7
FURTHERING KNOWLEDGE
Specific academic training for a rapidly growing business sector, aimed at providing students with a greater number of resources and excellent prospects for the future, as they head into the world of work.
8
CERTIFICATION
At the end of the course, students will be awarded a Certificate of Attendance and Achievement.
MORE INFORMATION AND REGISTRATION
Cátedra Mecalux UPC
ETSEIB UPC, Edifici L, planta -1
Avenida Diagonal, 647
(08028) Barcelona
50 years of experience
Mecalux is a world leader in storage systems.
Cutting-edge technology
Mecalux is committed to continuous innovation, with 4 technological centres, where calculation, testing and design processes are carried out for metallic racking, robotics and software.
Quality and safety
Mecalux meets the highest quality standards, and complies with the legislation in force in each country, guaranteeing the safety of its installations.
Client Orientated
Mecalux provides a technical support department and a help desk which accompanies the client through all project phases, offering a fully comprehensive service.
© Mecalux - All rights reserved.